ZOLL AED Pro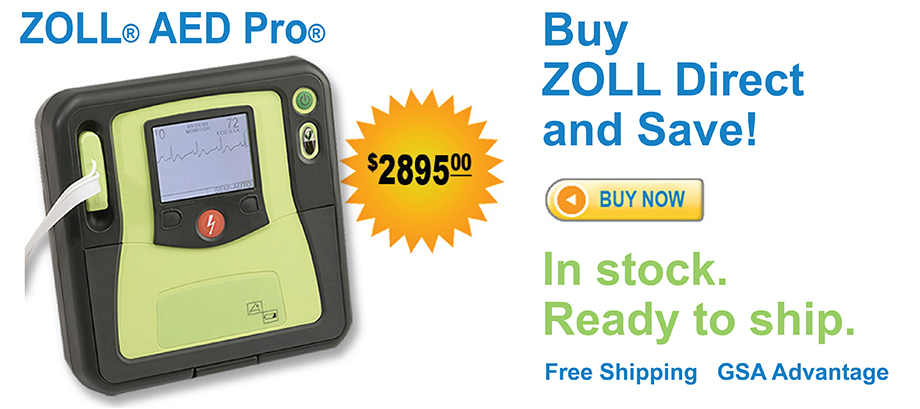 High-Resolution LCD Display

CPR Feedback, visual,
voice, and metronome
coaching for rate and
depth of compressions.

See-Thru CPR

Filters CPR compression
artifact displaying
underlying ECG rhythm
allowing fewer
interruptions during CPR.

Incredibly
Tough

Built to work day in and
day out, wherever and
whenever called to
action.

Advanced
Capabilities

Optional three-lead cable
allows basic monitoring
using ECG electrodes.
Semi-auto and full
manual modes.
The most rugged and flexible AED available!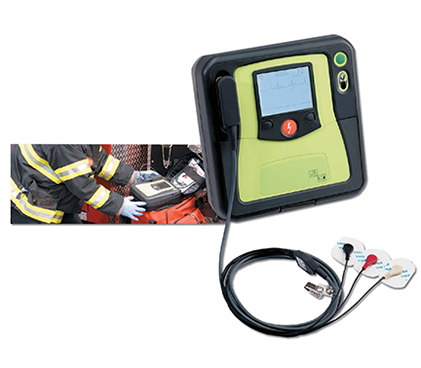 The ZOLL AED Pro is rugged and easy-to-use for lay people, but also configurable for professionals. It interacts with you just like the "Plus" model, but offers more options than standard AEDs. If you like the real CPR help of the AED Plus, you'll love the See-thru CPRTMof the ZOLL AED Pro. A high-resolution LCD display provides all the information you need at a glance.
Its rugged
Built to withstand hot and cold, drops, tumbles, stains and splashes, the ZOLL AED Pro is tough. It has an outer housing made from a polycarbonate siloxane resin (the same material football helmets are made of.) It has a high water and dust resistance "IP" rating of 55 and passes a 1.5 meter drop test. No other defibrillator can withstand this kind of abuse.
Real CPR help
Just like the "Plus" model, the ZOLL AED Pro gives you CPR help beyond just coaching. When used with the unique one-piece CPR-D electrode pad, the AED gives you feedback. It corrects you if you're not performing chest compressions hard enough, and encourages you when you are.
See-thru CPR
This feature allows rescue professionals to monitor the patient's ECG on the LCD screen - even during compressions! Artifact is filtered away so CPR compressions don't interfere with ECG monitoring.
High resolution LCD display
The clear display gives you invaluable information like ECG waveforms, heart rate, number of shocks delivered, and CPR compression depth.
Batteries compatible with ZOLL manual monitor/defibrillators
Choose between standard disposable long-life batteries to power your ZOLL AED Pro, or select from a number of rechargeable options compatible with ZOLL M Series or E Series ALS level machines.